Your brakes are an essential part of your vehicle and without brakes that perform properly, you could be in big trouble. Keep yourself and your loved ones safe when you hit the road by letting the fine technicians here at Reynolds Mazda take care of any and all brake issues you may have. We'll not only repair your brakes or replace any parts that you may need, we'll also regularly inspect them to catch any issue before it escalates into something bigger.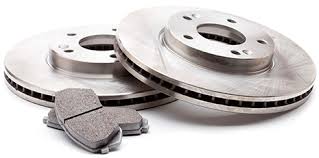 Got some questions about your brakes? Let us help you out.
Why is my vehicle making squealing noises when I'm driving but it ceases when I apply the brakes?
This could very well be happening because your brake pads are worn down significantly and may be touching the disc brake rotor. You should probably get your brakes checked out immediately to avoid any further damage.
When I apply the brakes my vehicle is making a squeaking noise. What's going on?
This could indicate a problem. Some brake noises are normal, especially when you're in traffic and braking often or driving in dusty and sandy conditions, even humidity can contribute to this. You may, however, require a new pad to eliminate the noise. The best option is to have your brakes checked out by a technician to ensure there isn't a more serious issue.
As of late, my vehicle seems like it's coming to stop more slowly and I'm pushing harder and harder on the brakes. Are they going bad?
You may need a simple adjustment or have air in your break system. However, it's also possible that your breaks could be failing. Have a certified technician take a look and assess the situation.
After a brake repair, should I be applying my parking brake every time I park?
Yes. This helps keep the brake pedal high and allows for proper rear brake operation as well as preventing excess pressure from prematurely wearing out the front brakes.
Should I keep an eye on my brake fluid?
Yes, brake fluid should be bled and refilled with fresh fluid once every two years or at about every 24,000 miles. A certified technician can certainly help you out with this if you're unsure of whether it's time.